Meet 𝐅𝐥𝐨𝐫𝐞𝐧𝐜𝐞 𝐘𝐞𝐨, 56, a retiree for five years who has been volunteering with SASCO since 2021 as Singapore was still in the thick of a COVID-19 pandemic. During this time, she reached out to teach yoga to the elderly beneficiaries at SASCO through online lessons at that time. She still continues her classes in person now that restrictions have long been lifted.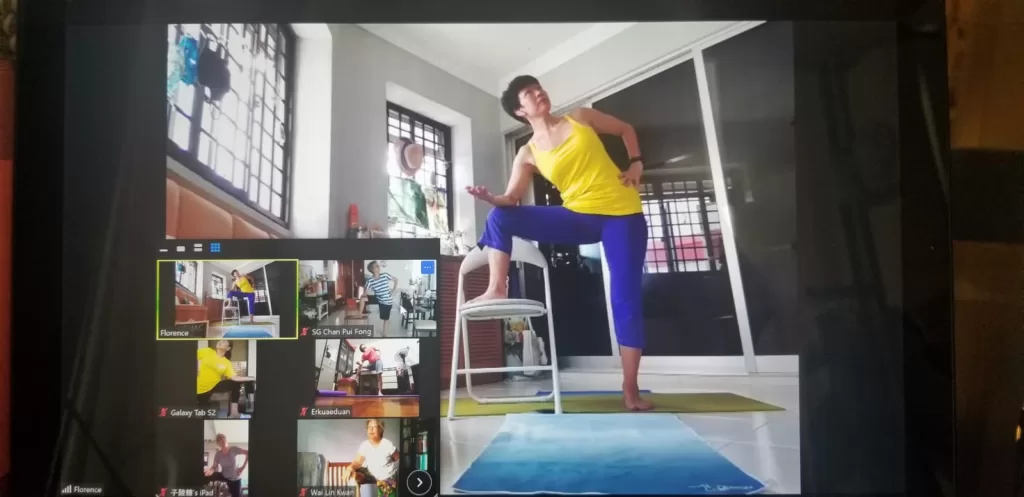 Florence deeply feels that her volunteering not just made the lives of the elderly a little more bearable during the circuit breaker months but also enriched her life and made it that much more meaningful. She recalls a particularly memorable encounter during one of her yoga lessons which taught her an invaluable lesson while working with the centre's seniors.
"During one of the physical sessions, there was a new participant I saw for the first time. He was frail and naturally not very agile. He went through the motions, without much interest," says Florence.


However, near the end of the class, as the elderly got up to move with the music, Florence got them to perform the YMCA. The frail elderly she saw at the start of the session suddenly transformed into another person, when he became much more excited and engaged. It was at that point that Florence learned an important lesson herself to make it a point to source for songs the seniors can easily identify with.
Being a yoga instructor, Florence counts the times when she is able to inspire and witness the elderly beneficiaries making movements that were previously impossible for them as intensely fulfilling. Florence considers herself a career volunteer and is not new to helping out society's less fortunate through organisations such as MINDS, GEHA and NTUC Healthcare where she had volunteered collectively for over a decade! "As I have already retired, volunteering four times a week is doable," beams the passionate lady.